My point of view
I've been doing this for 25 years, and have advised, consulted to or been an employee of 23 startups, and I've learned some things

Brute Force Never Works for Long

Strategy is Everything

Messaging Expresses Strategy

Integrated Digital Sales & Marketing is the Next Frontier

Being Provocative Is Necessary to Challenge the Status Quo

Being experimental with products and sales/marketing is the way to progress

Customer Experience is More Crucial to Success Than Ever

Experience

23 Startups as Employee, Consultant or Advisor

Accomplishments

Personally Penetrated Many Global 2000 Organizations with New Enterprise Tech

Skills

Demand Gen, Messaging Design, Early Client Acquisition, Digital Content Creation. Social Media Exploitation, Negotiations

Influences

The Complex Sale, Challenger Selling, Social Selling, Power Positioning, LEAN
90 Day Go-to-Market Transformation
Go from Confusion to Clarity
Strategy Review & Refinement

3 2-hour sessions in which we review your competitive positioning, market hypothesis, product and messaging Objective: Validate or revise strategy Outcome: Power Positioned Messaging and Strategy

Sales Sequence Development

Create all the artifacts required to support a sales campaign. Including first meeting deck, demonstration(s) script, discovery tools, proposals, exec briefing content etc.

Hypothesis Testing and Evolution

Develop market segment and outbound leadgen campaigns to confirm market/product hypothesis. See this as creating a "heat map" of your market and where your opportunity lies.

Pipeline Review & Development

Ongoing coaching on deals and opportunities, supporting you from prospecting to close.

Sale 101 for Enterprise Tech Entrepreneurs

3 2 hr 1-one-1 briefings on enterprise sales. Delivered Online
Skills: Be able to work your way through a sale from start to end.
Understand: How organizations and individuals buy in enterprise B2B
Outputs: Sales Process Design for Your Business

The Terrain In Which We Find Ourselves
Digital B2B Sales & Marketing for Today's Enterprise Technology Sales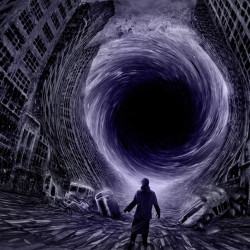 The longer I work with enterprise tech startups and later phase emerging technology companies (23 so far as an adviser, consultant or employee), the less certain I am of any particular formula or pattern for success that works from one to another. Yet all around me I see various people hawking their "formula for success"[…]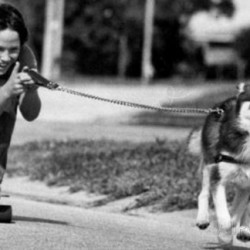 At what point should an enterprise tech startup begin scaling up a sales team? At what point should it expand into new verticals or adjacent markets? I happen to quite like the ideas embedded in "Lean Startup" techniques, particularly the concept of "product-market fit". While not a new idea, the term neatly encapsulates that tipping[…]
Previous
Next
HOW I WORK
I'm Available As Needed or for Project Work
90 Day Go-To-Market Transformation
Strategy
Sales Activity Deign
Market Hypothesis Validation
Pipeline Development & Review
Private Online Course - Sales 101 for Entrepreneurs
"On the Field" Participation in Client Meetings
Sales Coaching
Use Me As Needed To Help Move Your Business Forward
Deal Strategy
Selling Advice
Negotiating Advice
Forecast Review
Pipeline Development
Project Work
Develop Power Positioning/Messaging
Strategy Development
Early Client Acquisition
B2B Digital Sales & Marketing
Get in touch
Ask Me Anything!